Check out the new A Fresh Chapter website – Featuring Our Tribe
Today we official launch the new A Fresh Chapter website. It's been a labor of love for the past 6 months and we are so proud to share it with you. You'll notice a lot of familiar faces as you review the site. Every photo is from our A Fresh Chapter library and reflects our participants and programs around the world. 
When we embarked on the design process six months ago, we knew we wanted to create an online home that would invite potential participants, alumni, partners, and supporters to easily explore our programs, our impact, and how to get involved in our movement. We wanted you to have a chance to travel with us through each page – to see actual participants and connect with their stories.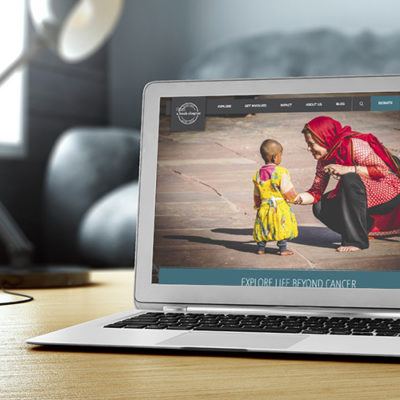 This new look and feel would not have been possible without the spark of inspiration and design thinking from 2015 South Africa Odyssey Alum, Rebecca Moore, who introduced us to Noah Bell-Cruz of BellBoy Creative. Rebecca worked with Noah to design our new logo (which we launched in January) and then, A Fresh Chapter Board Member and Communications Consultant, Melanie Vuynovich, picked up the torch and worked tirelessly with Noah and his design team to manage the website project from inception to launch. From a humble blog in 2010 to a movement with countless people involved, I still look back in wonder at how far we have come and am incredibly inspired and excited about the adventures ahead.
On that note – with the launch of our new site, we're also launching rolling applications for the first time ever. So, if you know someone impacted by cancer seeking a meaningful way to reframe adversity and redefine what's possible, invite them to Explore Our Programs and apply today. We have held back a few spots for our 2017 Peru and South Africa Odyssey programs to offer the newest members of our tribe an opportunity to start fresh this year.
Thank you to everyone who has believed in A Fresh Chapter and supported this vision. Thank you to all the alumni who generously shared their stories or photographs with us. Today, we invite you to explore life and possibilities beyond cancer and to join a movement that is revolutionizing cancer support while building a better world. Please take a moment to review our new website and let us know what you think. Feedback welcome.