Meet Linnea: Artist, Writer, Advocate, and AFC Alum
Linnea Olson is an artist/writer/advocate/activist. She blogs at www.outlivinglungcancer.com. Also mother to three and friend to many, connections are her jam. Linnea was part of our 2017 Peru Odyssey Tribe and today, we are excited to turn over the AFC blog to her.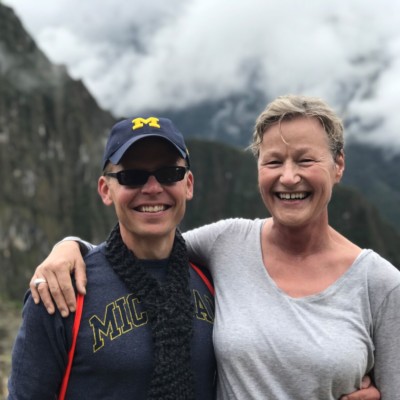 A Fresh Chapter, Peru and me—oh boy, where to start? Maybe with before and after. As in life before Peru and life after Peru. Because I really feel as if this experience cleaved my life in two (in the best of all possible ways). That post-Peru I am changed; somehow better; more connected to my fellow humans but also—remarkably—to myself.
The opportunity to travel to Peru happened serendipitously, as I was contact by Terri. Out of reach financially, my participation was made possible by a generous fellowship. I'd always wanted to see Machu Picchu (who doesn't?) but had never made plans to travel to South America and certainly didn't think I'd be doing so.
However, I leapt at this chance (I am not one to hesitate) and, because my hand was held logistically every step of the way, I made it to Lima in one piece.
Part of the magic of a Fresh Chapter program is the way you step out of your regular life and into a place where everything is planned for you. Where you will eat, sleep, go. What you will do each day. Normally this is the sort of thing I would chafe at but in this environment, it allows one to approach everything like a child. All in, without worry, part of the crew. If you have an issue, someone else will help you deal with it. And you are surrounded by a large family (the other children, and your parents—Terri, Lisa and Deidre 🙂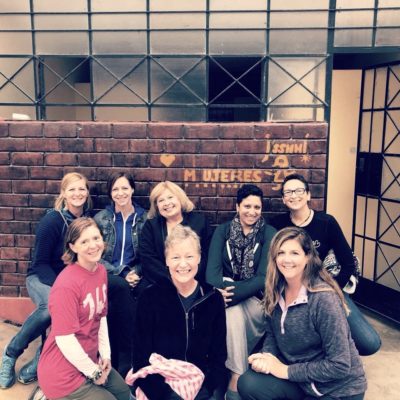 When I think back to Peru, my thoughts go immediately to the large room we would all sit in for group activities. The love that emanated through that room (and our big group hugs!) are something I have not experienced for years and years, (family) and it had a profoundly healing effect on me.
This was in stark contrast to the unfamiliar world–sights, sounds, smells, the shocking poverty–that we were thrown into with our volunteer work. The one (the family) made the other possible. But it was this unfamiliar world that shook me out of the complacency of my own existence, and which changed me (my heart and my head) in a way that there is no going back from. I thought I understood certain things but now I understand how protected I have been. And I am better for having seen firsthand how different the world is for so many.
I returned home with eyes wide open. My own situation (living with stage IV lung cancer) had been put into perspective. Yes, it is hard but then again, it is so very easy compared to the lives of so many.
If you or someone you love has been impacted by cancer and you're looking for a meaningful way to start fresh, applications for our 2018 Fall Odyssey program in Costa Rica, South Africa, and Peru are open until February 15, 2018. Explore life beyond cancer with us!