On Practicing Gratitude When You Least Want To
My head screams with a headache and rage prickles under the surface of my skin. How dare the woman in the line-up take so long to count her change?! I look down at my phone and think – I don't have time for this.  I have a conference call in 10 minutes, a funding proposal to write, and a mountain of logistical details to manage. I am about to storm out of Staples when I remember the little black book in my hand. I have to laugh at the irony. I am buying a gratitude journal on a day when I am feeling 0% grateful.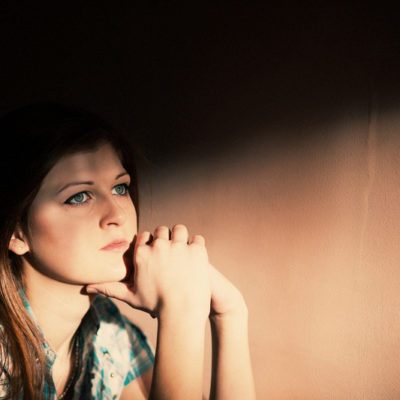 If I'm honest with you (and myself) the real reason for my rage is not the slow line-up in front of me. It is sadness. Today, I learned that my friend's stage 4 cancer has progressed. I will never get used to the powerlessness of watching people I care about face cancer.
So, what does this have to do with gratitude and why I need the gratitude journal more than ever? This morning as I worked on some updates to the curriculum for A Fresh Chapter's Odyssey Framework, I came across this quote:
"It is not joy that makes us grateful; it is gratitude that makes us joyful."~ Unknown
Gratitude, in spite of adverse circumstances, can be a difficult emotion to practice and counter intuitive amidst the landscape of cancer. However, research shows how a practice of gratitude can benefit us psychologically and even physically.
This morning, I also came across this short interview: Oprah & Brene Brown: On Joy & Gratitude. In it, two of my favorite women talk about cultivating a practice of gratitude and the simple power of keeping a gratitude journal. This is not news. Oprah's been talking about gratitude journals for decades. I have never kept one. These days, I find myself struggling to find time to get everything done, let alone write about feeling grateful. But, the article below reframed the importance of this practice for me.
Perhaps when we feel the least grateful is when we need to practice it the most? Perhaps this is one of the keys to navigating the complexities of doing meaningful work and not letting the sadness take you out?  I'm willing to try it. I'd love to hear your thoughts in the comments. Has keeping a Gratitude Journal worked for you? What are you grateful for today?
What Oprah Knows For Sure About Gratitude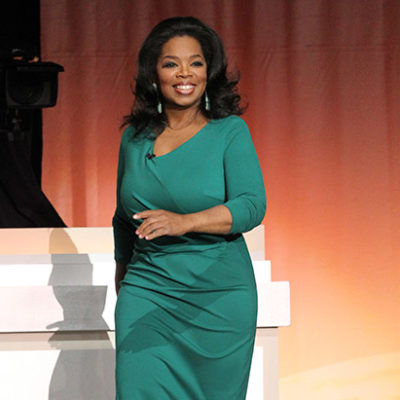 For years I've been advocating the power and pleasure of being grateful. I kept a gratitude journal for a full decade without fail—and urged you all to do the same. Then life got busy. My schedule overwhelmed me. I still opened my journal some nights, but my ritual of writing down five things I was grateful for every day started slipping away.
Here's what I was grateful for on October 12, 1996:
1. A run around Florida's Fisher Island with a slight breeze that kept me cool.
2. Eating cold melon on a bench in the sun.
3 . A long and hilarious chat with Gayle about her blind date with Mr. Potato Head.
4. Sorbet in a cone, so sweet that I literally licked my finger.
5. Maya Angelou calling to read me a new poem.
A few years ago, when I came across that journal entry, I wondered why I no longer felt the joy of simple moments. Since 1996 I had accumulated more wealth, more responsibility, more possessions; everything, it seemed, had grown exponentially—except my happiness. How had I, with all my options and opportunities, become one of those people who never have time to feel delight? I was stretched in so many directions, I wasn't feeling much of anything. Too busy doing.
But the truth is, I was busy in 1996, too. I just made gratitude a daily priority. I went through the day looking for things to be grateful for, and something always showed up. '
Recently, in the process of building a television network, I got so focused on the difficulty of the climb that I lost sight of being grateful for simply having a mountain to climb. Only when I began feeling gratitude for the opportunity to serve a new audience in a new way did a shift happen. Viewers started saying the most amazing things—things that aligned exactly with my vision of what OWN can be.
My life is still crazy busy. Today, though, I'm continuously grateful for having the stamina to keep going at this pace. Nothing I do can be "phoned in"; when I show up, I have to bring 100 percent all the time. The week I did this month's interviews with the Obamas and Romneys, I was in eight cities in seven days (from Santa Barbara to Chicago, with Sullivan's Island, South Carolina, and Sun Valley, Idaho, in between).
The difference is, I'm back to journaling—electronically—and whenever there's a grateful moment, I note it. I know for sure that appreciating whatever shows up for you in life changes your personal vibration. You radiate and generate more goodness for yourself when you're aware of all you have and not focusing on your have-nots.
Read more: http://www.oprah.com/spirit/oprahs-gratitude-journal-oprah-on-gratitude#ixzz4mYrNZ3jB