Cape Town & Beyond – South Africa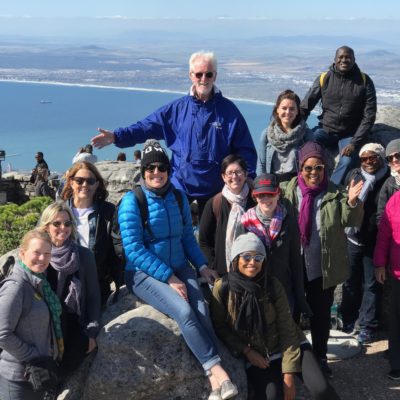 South Africa is a perfect place for you to start your fresh chapter. Whether learning about the rich and complex history of apartheid, volunteering with South African oncology organizations alongside local advocates and leaders, or participating in your first African drumming circle, you will be forever changed by the experience.
For our third program in South Africa, we will offer our participants  an experience that blends time in Cape Town with the opportunity to serve patients, survivors, and caregivers in a more under resourced province of South Africa. Like all of our programs, we will blend meaningful volunteering with plenty of unforgettable moments like a gondola ride to the top of Table Mountain – one of the world's natural wonders. With the diversity of natural beauty and culture in this incredible country, you'll see how South Africa is a metaphor for life's contradictions. The ability to hold both the light and shadows of a place will help you reframe the challenges of cancer and think about the possibilities ahead.
.